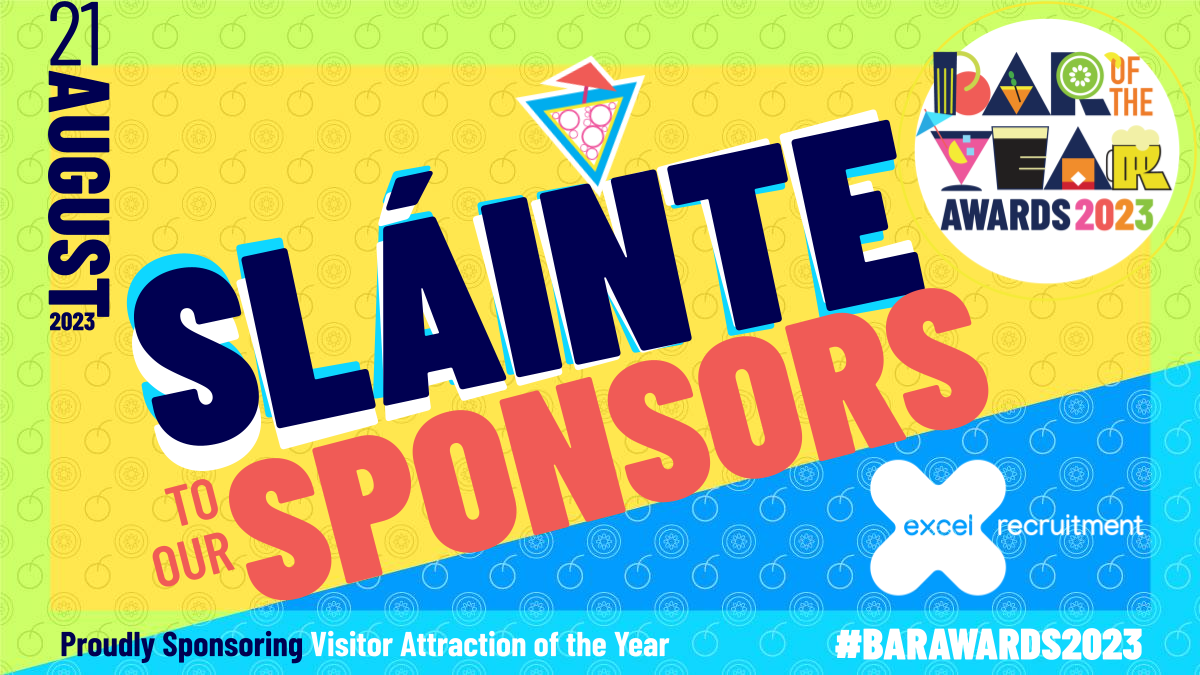 Sponsor Spotlight – Excel Recruitment
We are delighted to have Excel Recruitment on board as our sponsor for Visitor Attraction of the Year at the 2023 Awards!
Without the support of our sponsors, we wouldn't be able to have such a successful annual event and in turn, we ask you to consider supporting our sponsors with your business where you can.`
Ultimately, Our role is to help you excel.
Excel is an award-winning and leading recruitment agency which holds a database of over 1,000 clients, 85,000 candidates and a team of over 80 expert recruiters. With five offices located in Dublin, Kildare, Cork, Galway and Belfast, Excel has rapidly become the largest hospitality recruitment firm in Ireland.
Operating in the areas of both temporary and permanent employment, we can recruit chefs, bar, and waiting staff nationwide. Our team of highly skilled consultants have a wealth of experience from years of working in a variety of diverse hospitalityprofessions. All of our recruiters come from the industries in which they specialise, and we conduct a number of hospitality upskilling courses which are available through our sister companies Future Proof Training and the Irish Barista Academy.
These courses provide the highest level of in-depth training based on decades of experience in the hospitality sector. Our professional service team can hire & train your staff to the highest standards based on the needs and style of your establishment. The success of our company is a reflection of the quality and capability of our people and how they adapt to our clients ever-changing needs.