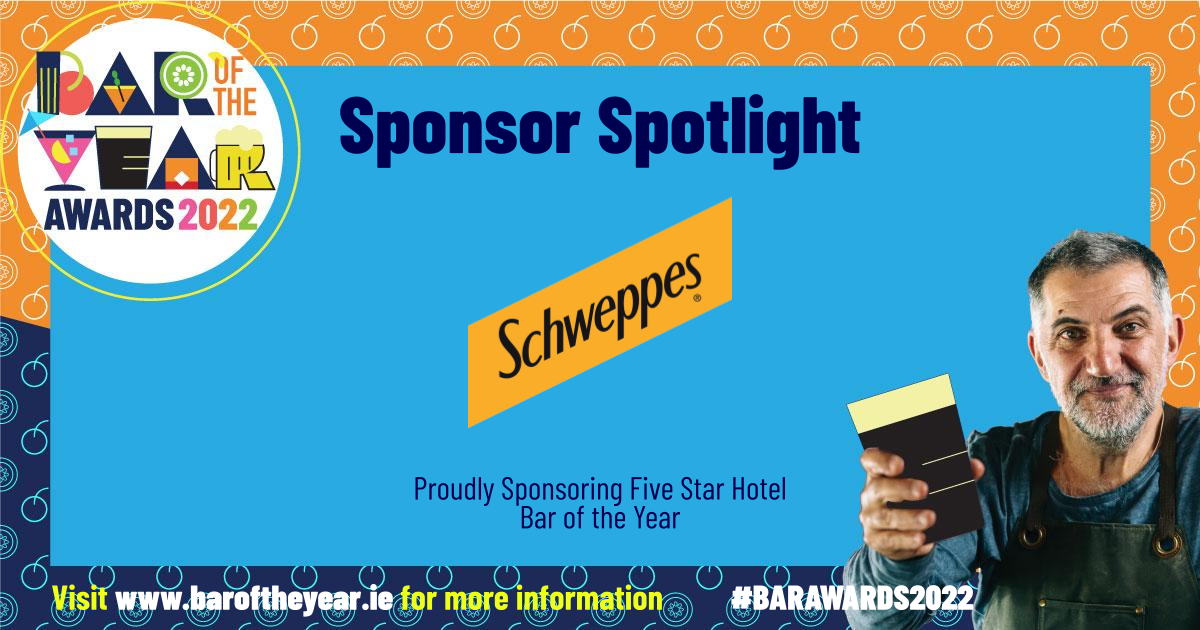 Sponsor Spotlight – Schweppes
We're thrilled to announce that Schweppes will be sponsoring the highly prestigious category, 5 Star Hotel Bar of the Year in this year's Bar of the Year Awards! 
Without the support of our sponsors we wouldn't be able to have such a successful annual event and in turn we ask you to consider supporting our sponsors with your business where you can.
Sip Into Something Summery
SCHWEPPES KICKS OFF THE SUMMER SEASON WITH ITS EXCITING PINK SODA AND LEMONADE LAUNCH IN ON-TRADE 
Schweppes Pink Soda and Lemonade provide an opportunity to further grow Schweppes within the on-trade, driving brand relevance with the return of the summer social occasion in pubs, bars and restaurants. Consumers continue to look for flavoured mixer options, which deliver on taste and fizz, and Schweppes Pink Soda and Lemonade can create mixed drinks that meet these demands.
Schweppes Pink Soda offers a variety of mixing and drink options and is fantastic as a spritz drink made with gin or Rose wine garnished with a pink grapefruit. Spritz drinks will continue to be a popular menu choice this summer in the on-trade linked to consumer demand for simple cocktails and low-calorie drink options. Calorie count is among the top reasons for consumers choosing a spirit and mixer or spritz option – and Schweppes Pink Soda has only 40 calories.