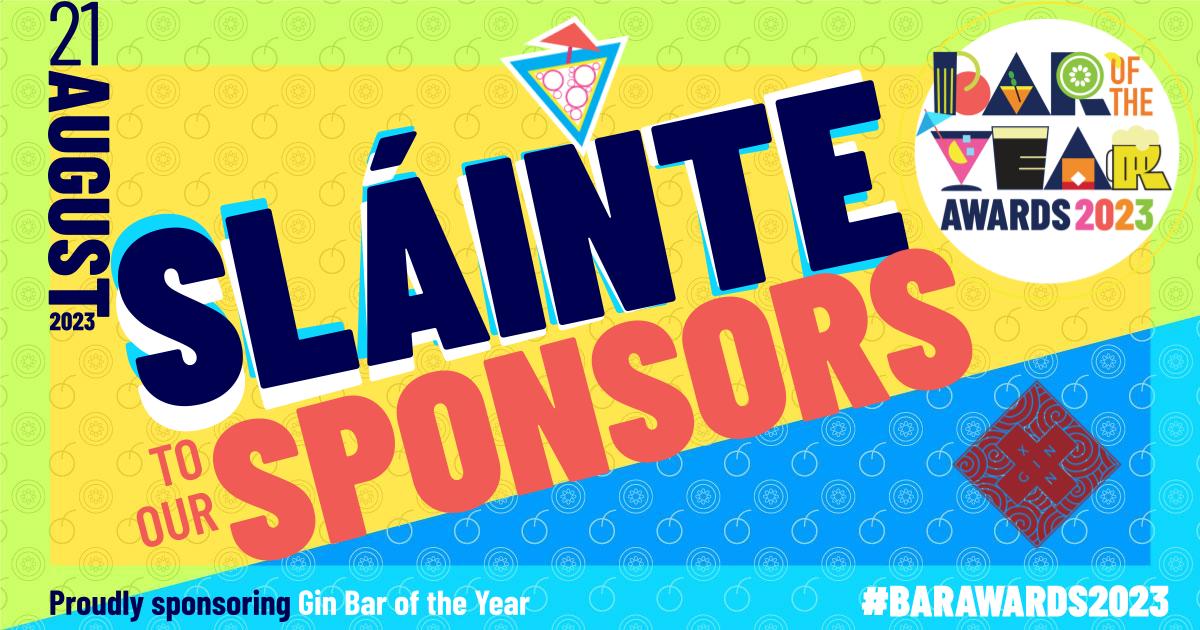 Sponsor Spotlight – XIN GIN
We are delighted to have Xin Gin on board as our sponsor for Gin Bar of the Year at the 2023 Awards!
Without the support of our sponsors, we wouldn't be able to have such a successful annual event and in turn, we ask you to consider supporting our sponsors with your business where you can.
From Ahascragh Distillery in County Galway, Xin Gin was designed to be at the heart of gatherings. Founders, Michelle and Gareth McAllister have Irish blood and Asian hearts. After spending many years in Asia, they wanted to merge what they loved about their two homes. The word itself means 'heart' or 'feelings' in Mandarin.
The design of the bottle, with ancient Celtic swirls contrasted with a modern Eastern aesthetic, reflects the liquid inside – a perfect balance of European and Oriental botanicals. The cross-shaped label represents a promise to stay connected and a crossing point of the two cultures they love.
This is a juniper-led dry gin with fresh citrus notes of orange zest and lemongrass combined with the exotic taste of the Asian fruit, persimmon, held by an earthy, herbaceous undertone of dill and cinnamon spice.
MASTERS MEDAL AT THE GLOBAL GIN MASTERS 2023
Xin Gin was recently awarded a Masters Medal at The Global Gin Masters 2023.  This is the highest accolade in this international competition. Other recent wins for Xin Gin include a gold medal at The New York Spirits Competition; a gold medal at the International Wine and Spirits Competition; and "Best in Ireland" at The Gin Guide Awards for the second year in a row.
Ahascragh Distillery in County Galway is the home of Xin Gin. Ireland's first energised zero-emissions distillery, Ahascragh Distillery recently opened the doors of this state of the art distillery. Built within a restored nineteenth-century mill, it is an authentic destination for
whiskey and gin enthusiasts.
Visitors are immersed in the art of distillation, where age-old tradition, meets modern innovation, finishing with a tasting of the company's award-winning expressions including Xin Gin.