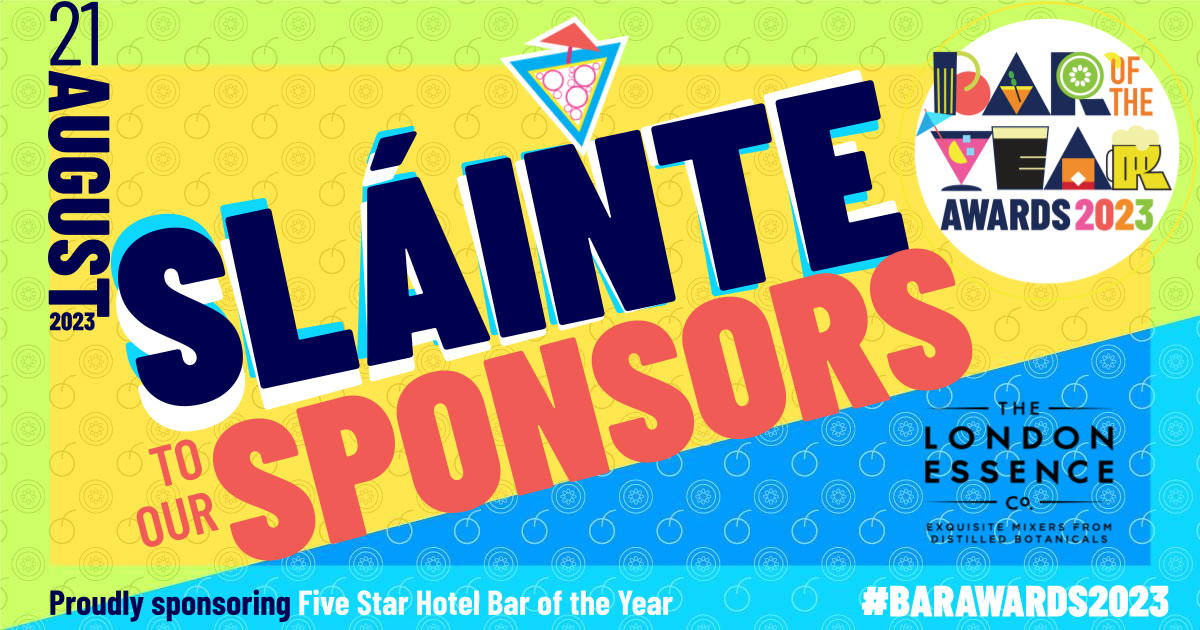 Sponsor Spotlight – THE LONDON ESSENCE COMPANY
We are delighted to announce that London Essence is proudly sponsoring "Five Star Hotel Bar of the Year" at the 2023 Bar of the Year Awards.
We would like to say a huge thank you to the team at The London Essence. Without the support of our sponsors, we would be unable to have such a successful annual event so we please ask that you consider supporting our sponsors with your business where you can.

Thanks to the growing mixer market and continual product innovation, curious consumers now have plenty of options from London Essence in terms of flavour and pairing but still offering quality, taste, and versatility first and foremost
A sign of a sophisticated mixer is when they can be enjoyed in any form – with or without a spirit – to satisfy all drinking occasions and preferences. Therefore, not only do London Essence have a fantastic range of tonics and gingers, but also a delicious selection of crafted soda's including a new Pink Grapefruit and Roasted Pineapple which launched earlier in the year and already receiving fantastic reviews from bartenders. They are also excited to announce that a selection of leading bartenders – from the best bars in the world – made their selections for the best mixers
The London Essence range is designed to bring out the best in gins, vodkas and dark spirits through Mixer varieties including Original Indian Tonic Water, Grapefruit & Rosemary Tonic, Blood Orange & Elderflower Tonic, Pomelo and Pink Peppercorn Tonic Water as well as a delicate Ginger Ale and a Spiced Ginger Beer.
Crafted Soda range includes the new Pink Grapefruit alongside White Peach & Jasmine and Roasted Pineapple.