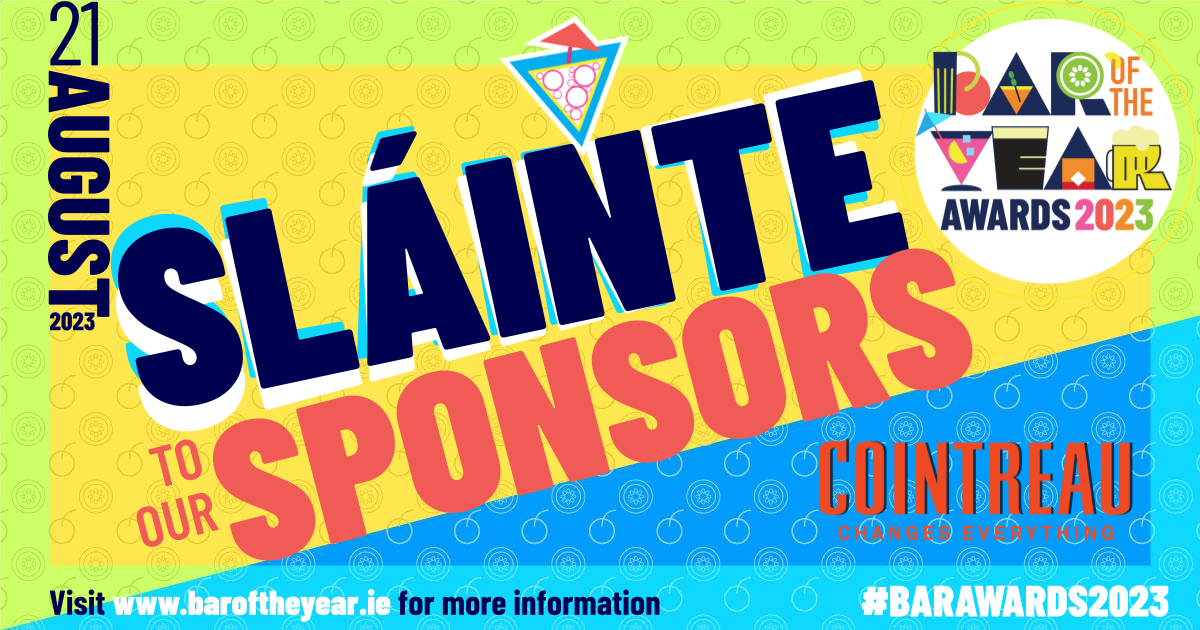 Sponsor Spotlight – Cointreau
We are delighted to announce that Cointreau is proudly sponsoring "Outstanding Customer Service Award" at the 2023 Bar of the Year Awards.
We would like to say a huge thank you to the team at Cointreau, it really is a pleasure working with you this year. Without the support of our sponsors, we would be unable to have such a successful annual event so we please ask that you consider supporting our sponsors with your business where you can.
MAISON COINTREAU STEPS INTO A NEW ERA WITH A REVAMPED BOTTLE & SPIRITED CAMPAIGN
More evocative but no less iconic, Cointreau changes everything… except its recipe.
With its most momentous redesign in nearly 140 years, Maison Cointreau proudly ushers in a new era. Strikingly different yet still instantly recognizable, the revamped bottle of Cointreau L'Unique is an ode to the cocktail pioneer's history and a celebration of the orange itself. And the brand is kicking off its worldwide launch with a stylish global campaign inspired by the subtly transformative power of its orange liqueur.
THIS IS THE COINTREAU L'UNIQUE BOTTLE REIMAGINED
Like the crystalline orange liqueur housed within it, the Cointreau L'Unique bottle has always stood in a category of its own. The original bottle subverted the conventions of its time, embracing square edges and amber glass— the hallmarks of its silhouette today.
Made of two-thirds recycled glass, this new version retains the essentials while honoring modern French elegance, from its label to its shape. On the aesthetic side, the new Cointreau L'Unique bottle underlines the product at the heart of the liqueur, the orange, illustrated on the bottle for the first time. Also, Cointreau's original distillery, depicted both on the label and in the engraving, a tribute to Cointreau's roots. But the bottle sees ergonomic enhancements too: the shape has been lengthened for ease of pouring without increasing its weight, a major technical challenge. The new bottle also features a QR code for the first time, which grants instant access to a dedicated online experience on cointreau.com, the go-to source for nearly 400 drink recipes and cocktail tips.