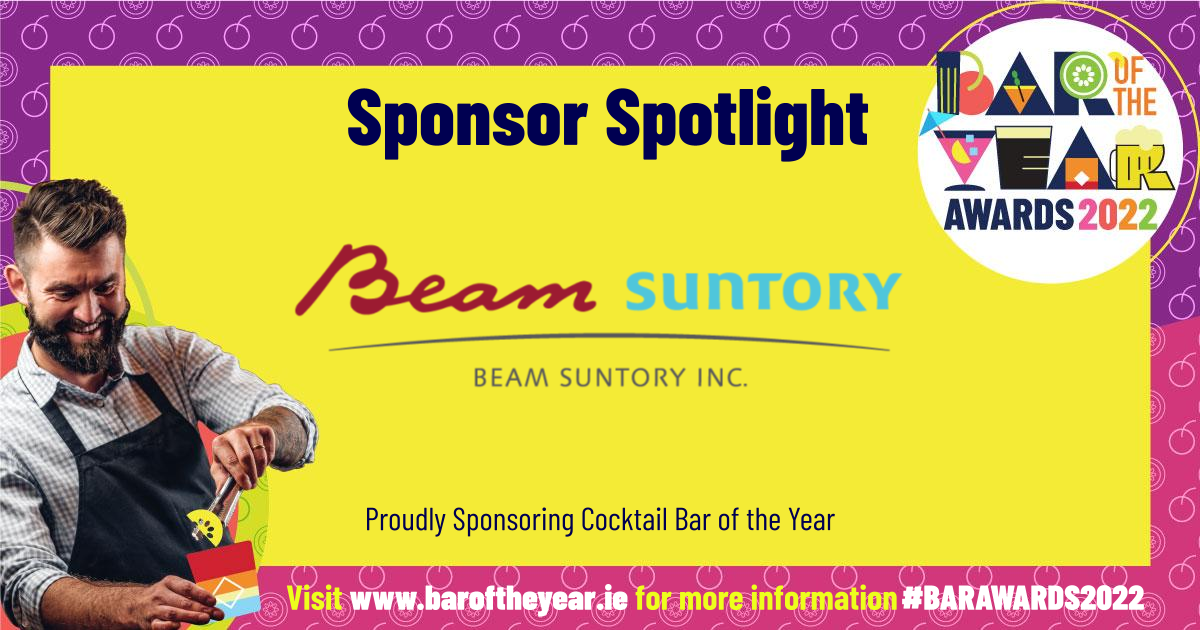 Sponsor Spotlight – Beam Suntory
We are delighted to announce that Beam Suntory will be sponsoring Cocktail Bar of the Year at the 2022 Bar of the Year Awards!
Without the support of our sponsors we wouldn't be able to have such a successful annual event and in turn we ask you to consider supporting our sponsors with your business where you can. 
With the fantastic return of our tasting village, you'll be able to sample some of these fantastic products by Beam Suntory!
Consumers from all corners of the globe call for the Beam brands, including the iconic Jim Beam, Maker's Mark, some of the nation's most loved Irish whiskeys and Roku, unique Japanese craft gin, which you will get an opportunity to try at the Awards.
From the oldest licensed distillery in Ireland (dating from 1757), the Kilbeggan brand continues to push Irish whiskey conventions while remaining true to classic distilling traditions. Along with the classic smooth Kilbeggan Blend, last year the brand welcomed a new characterful lightly peated Kilbeggan Black, and the new Kilbeggan Triple Cask this year.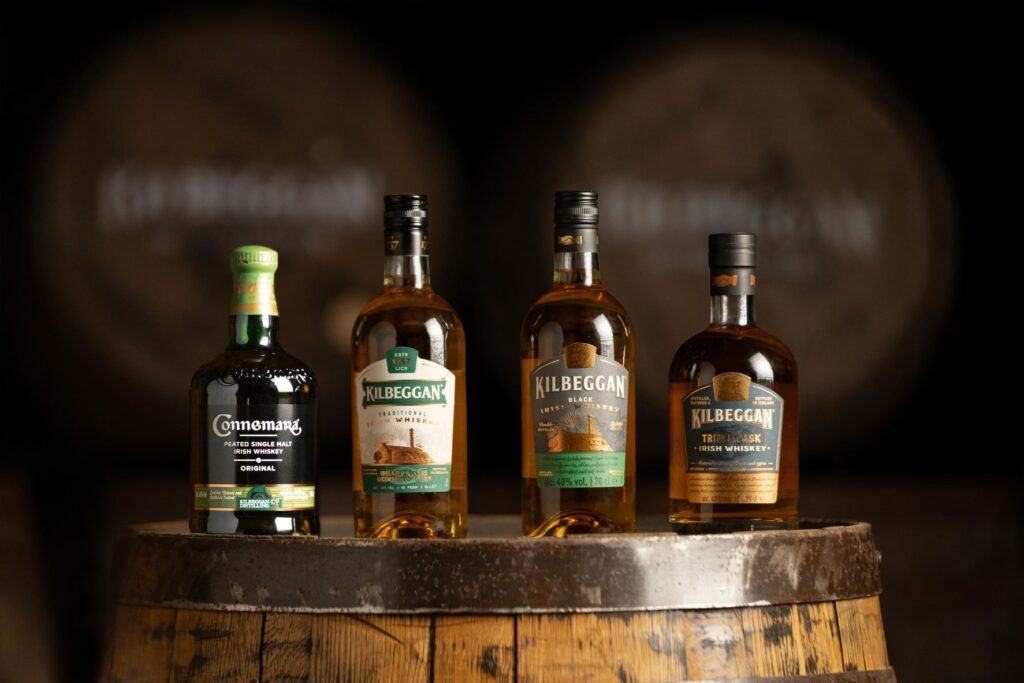 Beam Suntory is also proud to have a unique single malt peated Irish Whiskey – Connemara, available in standard and 12-year-old versions. This year Beam Suntory is reinvigorating its Irish portfolio by launching a new signature drinks menu, carefully developed by our professional mixologist. The menu is putting a twist on bar classics and showcasing the full colours of the Beam Suntory portfolio liquids and their versatility. You will be able to win one of the gorgeous Connemara hampers at the Awards with all ingredients to make a signature Connemara WooWoo at home.
Inside every bottle of Roku, you can find six very special botanicals that are sourced in Japan. Each botanical has been harvested at the peak of its season to extract the best flavour and distilled to fully embody the blessings of nature and create a unique balanced flavour.
If you want to know more about Beam range and signature drinks, please contact:
Des McCann – Midlands – 087 6534 4772
Karl Flood – Dublin – 087 351 2288
Eoin McMahon – West – 086 780 4167