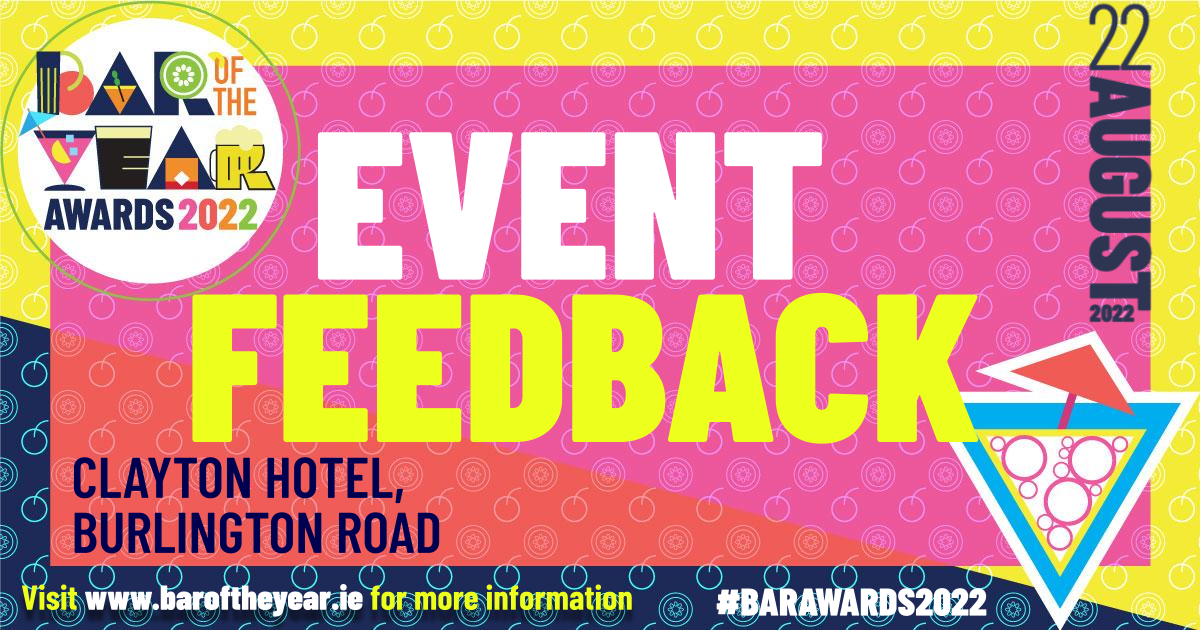 We'd love to hear your feedback!
We at the Bar of the Year Awards wanted to thank all of you for participating in the event this year. Following the winners announcement on the 22nd of August at the Clayton Hotel, Burlington Road, we'd love to hear your feedback and experiences at our event.
Your feedback is essential to help us better understand your expectations of the event. With your help, we can continue to improve our event to make next year even more enjoyable for all.
We'd really appreciate if you took two minutes to fill out the survey. We look forward to hearing your feedback!