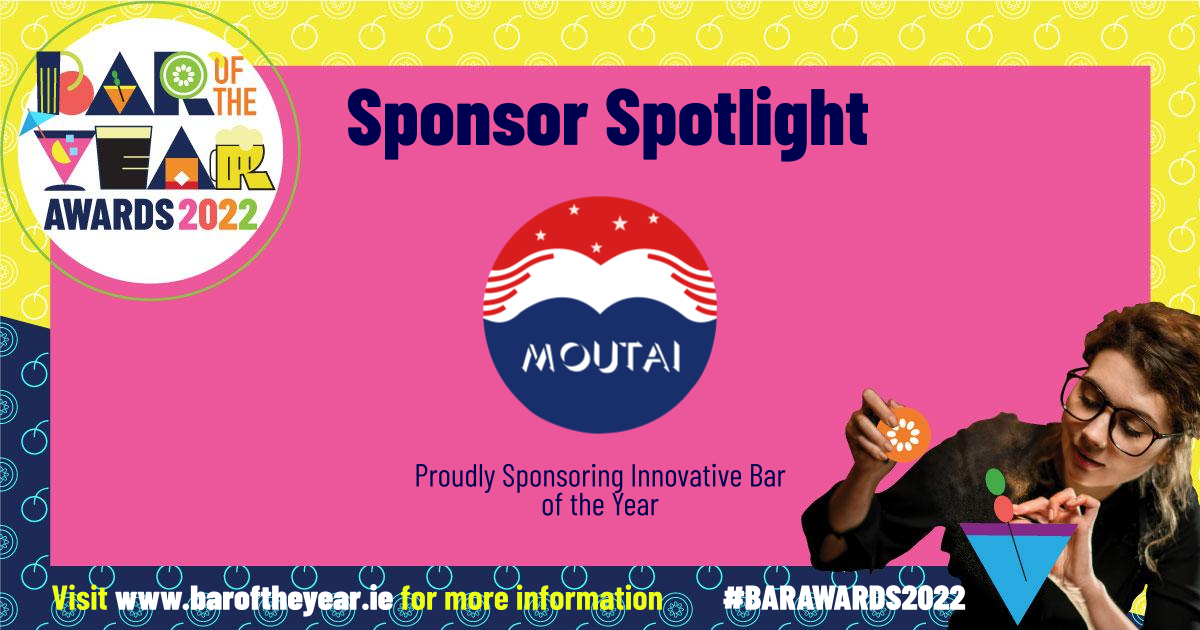 Sponsor Spotlight – Moutai Ireland
We are delighted to announce that Moutai Ireland will be sponsoring Innovative Bar of the Year at the 2022 Bar of the Year Awards!
Without the support of our sponsors we wouldn't be able to have such a successful annual event and in turn we ask you to consider supporting our sponsors with your business where you can.
"Moutai is reputed as one of the most luxurious and rare spirits in the world"
Moutai – a Chinese baijiu with a rich heritage that originated all the way back from the Qing Dynasty. It differentiates itself from other spirits with its unique production processes, rich layers of aromas, as well as its special silky flavours. Each bottle of Moutai goes through a full year of production cycle with nine times high temperature steaming, eight times fermentations, seven times extractions, and five years of ageing.
Like many other premium spirits, Moutai has its very own way of savouring to fully appreciate its exquisite taste. You can tinkle your taste buds through senses of visualization, smell, and taste. The multilayered aroma and complex flavour of Moutai bring you a unique sensation like no other spirits you have experienced inthe world.
Moutai can be drunk in neat, paired with dishes, or made into cocktails! The multifaceted flavours of Moutai enable a unique taste in each of its drinks, bringing a new range of possibilities to the world of mixology.